Vape atomisers are the most crucial vaping devices that directly impact the quality of a vaping session.
So, it is essential to choose the best vape tank according to your vaping preferences. However, many struggle to determine the best between RTA Vs. Sub-ohm tanks. Both RTAs and sub-ohm tanks look very similar, but the inside of the tank differs a tad.
Besides, both have their advantages and cons. Therefore, it is crucial to learn the key differences and primary benefits of these device types to get the best out of them. So let's explore everything about RTA Vs. sub-ohm tanks.
Difference between RTA & Sub-Ohm tank
Sub-ohm tanks are the ones that come with pre-built coils that can be loaded by screwing or plugging. On the other hand, rebuildable tank atomizers (RTA) come with a build deck, which allows you to build your coil. That's the primary difference between RTA vape tanks and sub-ohm vape tanks.
In most cases, RTA is the preferred option for vintage vapers and coil builders. On the contrary, beginner vapers and people who choose not to spend time building coils like sub-ohm vape tanks. Read on to explore the advantages of both these tank types.
Usability
No-spill – Clean usage: As long as usability is concerned, sub-ohm vape tanks proved to be the most convenient. They come with easy-fill options that can help you fill without spilling e-liquids. However, when you want to replace the coil head, you should empty the sub-ohm tank, else you'll spill e-juices all over. RTAs are prone to spillage on the flip side, especially if you don't assemble the tank appropriately.
Plug & play: Loading and unloading coils is simple with sub-ohm tanks. Also, sub-ohm tanks come with optimal TC and VW setting recommendations, which help you tune the best vape setup. Honestly, sub-ohm vape tanks are the ultimate choice for office goers and travelers who vape on the move. Also, office goers might require plug-and-play features, which are not available with RTA vape tanks.
Safety features: With readymade sub-ohm coils, you already know the resistance as they are pre-determined. That said, chances of short-circuits are less, and battery safety issues are out of the question. On the other hand, you have to manually check the self-built coil's resistance before loading it in your tank. Therefore, it would be best to avoid short circuits if you were very careful when you vape at high wattages using RTA vape tanks.
Single coils Vs. Dual coils Vs. Multi-head coils: RTA vape tanks could be the right choice for single coils, but sub-ohm vape tanks steal the show when it comes to dual coils and more multi-head coils. You can also build dual coils and multi-head coils with RTAs, but sub-ohm pre-built coils are more convenient for usability.
Cloud chasing: Sub-ohm vape tanks may not hold much of high-VG e-juices. On the other hand, RTAs tend to be more spacious to accommodate thicker vape juices, perfect for cloud-chasers and chain vapers.
Customizability
Customizability gives you the power to tune your favorite vape setups. The types of wires, coil resistance, drip tips, and airflow settings are customizable in RTAs and sub-ohm tanks. Some people may prefer customizability over ease of use. Such vapers would love RTAs over sub-ohm tanks
Drip tips are interchangeable as long as they are compatible, but sub-ohm vape tanks offer you only a few choices when it comes to coil-resistance range and wire types. On top of everything, you'll need to switch to a new coil type, resistance range, or even a completely new tank if the manufacturer stops the production at some point.
Not to mention, you can build with any wire and resistance range when you use RTA vape tanks, and you don't have to rely on any brand to do so. RTAs should be your choice if you are a fan of coil-building. However, customizability is something that you can enjoy when you have time to build coils, mix e-juices, and swap drip tips.
Cost efficiency
Stock coils Vs. wires: When you use sub-ohm tanks, you have to rely on the supplies from the manufacturer. In such cases, you can't avoid price hikes, and often your cost increases gradually. On the other hand, RTA users never have to worry about the cost of coils because they buy wires and build their coils. So even if the price of wire rises, it won't be too costly compared to stock sub-ohm stock coils.
E-juice & wicking: E-juice leakage bumps up the cost of vaping, while it can also be annoying. RTA vape tanks offer better control to the vaper to avoid spilling and wasting e-juices. Wicks that come with stock coils need replacements sooner and consume more money compared to of RTAs.
Battery performance: Sub-ohm vaping can potentially consume a lot of battery power, especially on high wattage coils. This makes dual replaceable battery mods more desirable over single battery ones for vaping at high wattages. Also, in the case of a built-in battery, you can't expect uninterrupted vaping sessions. On the other hand, RTA vape tanks can potentially consume relatively less battery power as you have the flexibility to change to a higher resistance wire to vape at a lower wattage.
Why should you use Sub-ohm vape tanks?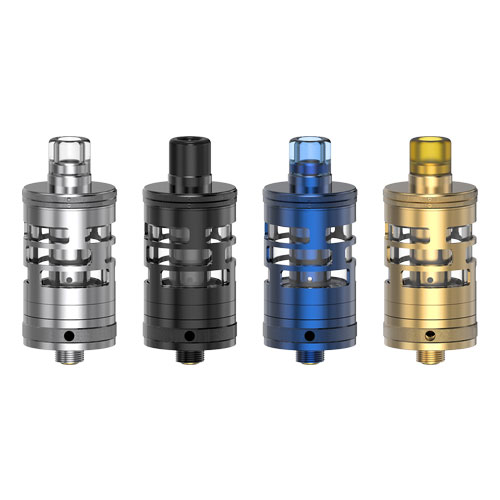 Sub-ohm tanks offer high-performance multi-head atomizers, which may be hard to build on your own.
Pre-built coil heads and wicks are easier to store, carry and use when you are on the move.
Accurate readings and vape stats, which improves safety.
Suitable for beginners and chain vapers who want it to be less intricate.
Why should you choose RTA vape tanks?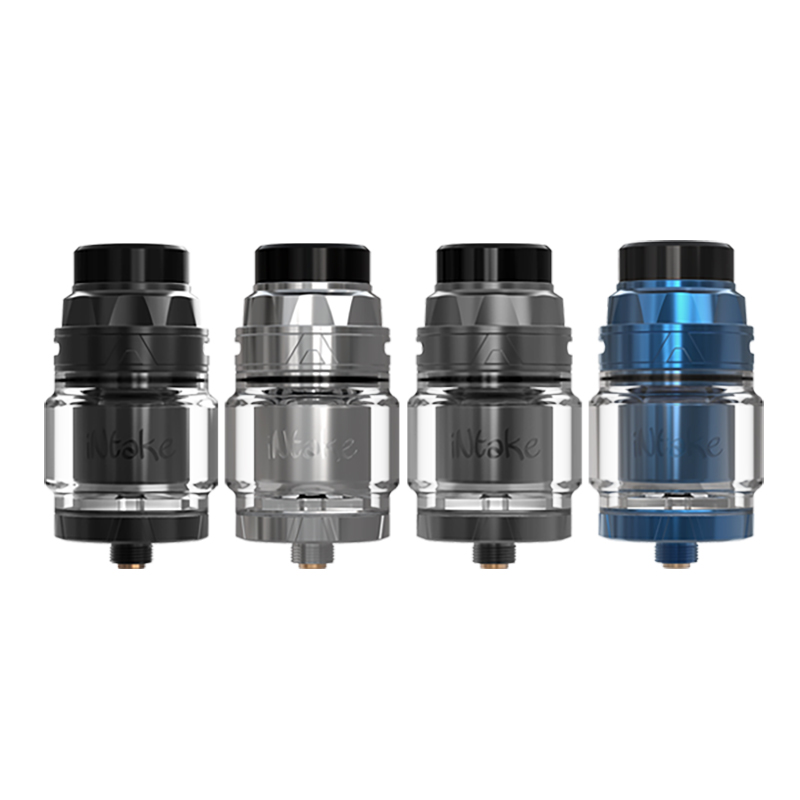 Allows you to customize your vape setup
Excellent flavor production
Compatible with a wide range of mods and drip tips
Ideal for advanced vapers
Relatively cost-efficient in the long term
Check our products page to browse some impressive vaping devices and accessories. If you have any specific needs or queries, please feel free to contact us.