Description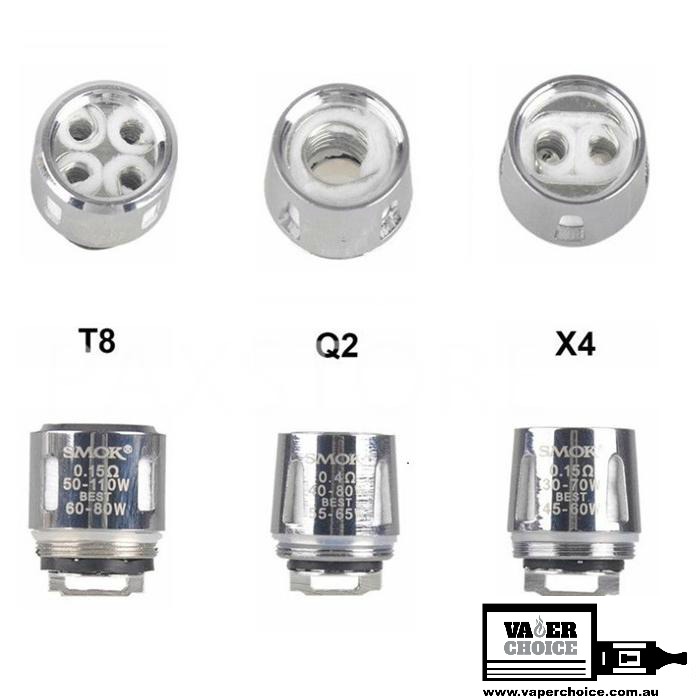 Smaller than the full sized TFV8 coils, the baby beast coils are redesigned to offer the same fantastic flavor, and vapor production (clouds!) as the TFV8. The V8-X4's feature a double barrel, quadruple (dual parallel we suspect) coil setup and is designed to enhance flavor while still allowing higher power vaping.
Note: These Coils will not fit the full sized TFV8 or the TFV12 tank, they will only fit the TFV8 Baby Beast and Big Baby Beast.
The SMOK V8 Baby-T8 Core is a 0.15ohm octuple coil which supports 50 – 110W wattage providing a deep and rich cloud taste. The SMOK V8 Baby-T8 is specially designed for TFV8 Baby and TFV8 Big Baby. 3 pieces per pack.
Octuple core
0.15ohm (50 – 110W / Best 60 – 80W)
Compatible with the TFV8 Baby and the TFV8 Big Baby.
It is NOT compatible with the TFV8 Tanks.
SMOKTech TFV8 Baby Beast Series V8-T6 Coil Head Features
Pure Taste
Organic Cotton
Kanthal Sextuple Heating Element
Resistance: 0.2 ohm
Recommended Wattage: 40W – 130W / Best 70W – 90W
Sold as Pack of 5
V8 Baby M2 Replacement Coil

Recommended Wattage: 25w-45w (Best 35w)
Quad wicking ports