The vaping industry offers hundreds of vaping mods, tanks, and squonkers to choose from, but people choose their devices depending on their liking and preferences. Some like disposables, some like sleeky vape pens, and others might like monstrous and feature-rich mods and vape tanks.
Users who choose disposables and vape pens are often intermittent vapers and don't look for higher battery power or tank capacity. On the other hand, vapers who want to enjoy rich flavors and massive clouds might need extensive vaping devices.
More significant mods offer higher battery power and extensive controls for a better vaping experience. However, such features may not be enough to achieve uninterrupted vaping sessions. Even bigger vape tanks require refilling when you vape frequently.
Having said all that, a squonking device is the best choice for extended vaping hours. So let's explore how you can make the most of your squonk mods.
Who should choose squonkers over box mods?
People love RDAs for their ability to produce fantastic flavors and thick vapor. However, it requires constant dripping to keep the cotton wick wet, and that's not something everyone would like to do daily. Especially, office goers and frequent travelers may not have the time for constant dripping to enjoy their favorite vape juice.
RTAs could be a good choice for higher tank capacity, but RTA tanks may not produce intense flavors as RDA tanks do. And, there comes the squonk mods are the saviors that enable everyone to enjoy the benefits of RDAs without having to drip e-juice frequently.
Chain vaping and cloud chasing burn a lot of vape juice, and even with a bigger vape tank, you might need to refill very often. So, cloud chasers and frequent vapers can choose squonk mods to keep vaping without worrying about frequent refilling. Instead, they can just squonk the mod to enjoy their favorite vape juice while not having to carry their e-juice bottles all the time with them.
Regulated squonker mods
Regulated squonking devices are safer and more convenient to use. Regulated squonkers are very similar to regulated box mods, but squonkers come with a squonk pin and BF bottle. However, squonk mods tend to be slightly bigger than regular mods.
Most regulated mods come with LED screens that display the vape stats. You can monitor the wattage and voltage output along with battery level, coil resistance, temperature settings, and puff counts. When you get so much control over your vape setup, you can tune the perfect vaping setup that delivers the most satisfying vaping session.
Regulated squonkers boast chipsets that regulate the wattage and voltage. It allows the users to set a particular wattage or voltage output to customise their vape setup. As chipsets govern the regulated mods, your device won't fire if there is any short in the circuit. That way, you can rest assured that your vape mod will never explode.
However, some people build their coils using ultra-low resistance and might need higher voltage output, which may not be possible with regulated squonkers. Such people must pick an unregulated squonking device to achieve the same.
Unregulated squonker mods
Unregulated squonkers may look similar to regulated ones, but they don't come with chipsets that regulate the power circuit. When there is no chipset, the mod can deliver higher voltage output, and you can fire any coil without any restrictions on the resistance range.
At the same time, unregulated mods can be dangerous as high power output, and no restrictions on resistance could lead to accidental firing and explosions. Therefore, it is best to avoid unregulated squonkers if you are a beginner.
Squonking device maintenance
When you maintain your squonking device with appropriate care, you can enjoy peak performance all the time. Not only that, better maintenance will improve the device's longevity and can help save money on replacement parts.
Rinse and wash: Your squonk bottle may get sticky and accumulate whiffs if you don't clean it at least once in two or three days. Just remove the bottle and wash it using tap water. Take a screwdriver or a thin tool and cover its tip with a cleaning cloth. Then, clean the bottle's inside thoroughly and rewash it to make it look new.
Disassemble & sterilize: Remove all the parts and clean using a dry cloth and cleaning liquid. Make sure the electronic components don't get wet when you clean. Disassembling and reassembling the parts helps you identify any flaws in the device. It is best to do it at least once a week.
Best squonkers for beginners
There are hundreds of Squonker mods in the market, but only a handful of squonking devices outperform their rivals. If you are buying a squonk mod for the first time, below are some excellent choices.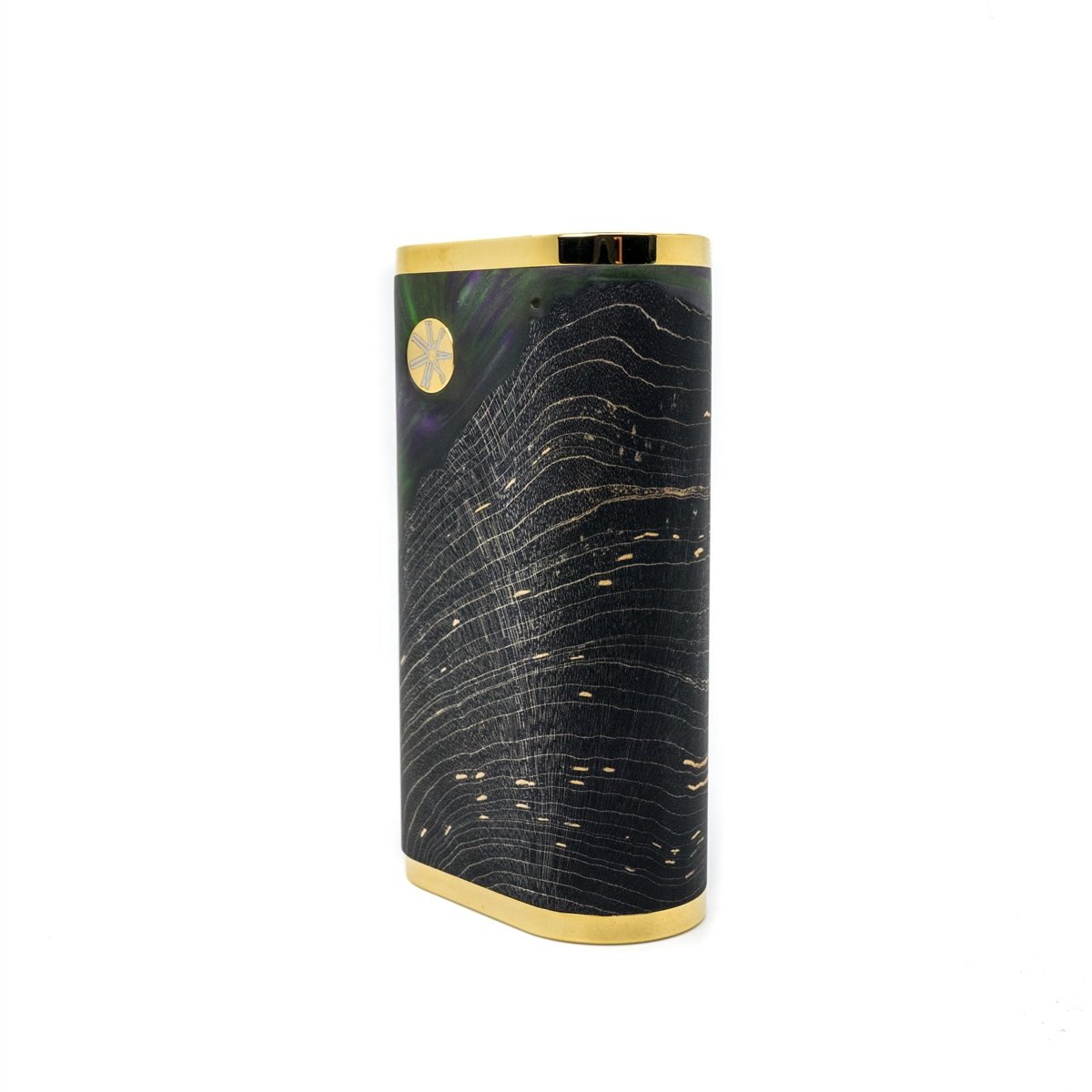 Asmodus's Pumper is an excellent squonker mod, powered by a single 20700 or 21700 battery. It has a squonker bottle with an 8ml liquid capacity. The Pumper is built using high-quality stainless steel and luxurious stabilized wood.
80W max output
Coil resistance range starts from 0.1ohm
LED battery indicator
Extensive safety features
One-piece internal juice reservoir
Spring-loaded gold-plated pin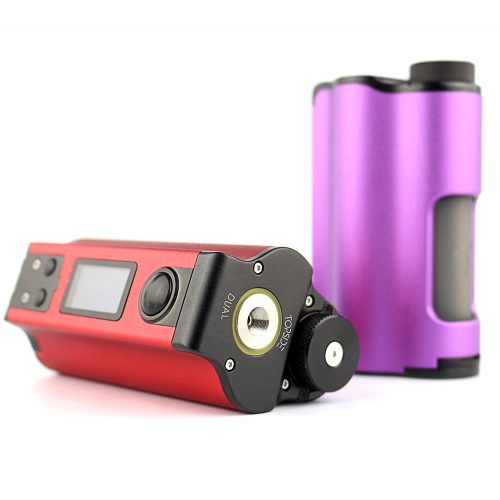 DOVPO topside dual is an excellent squonker mod, inspired by its original version, Topside. This is a regulated squonker, powered by dual 18650 batteries. It comes with a top-fill feature and 10ml liquid capacity, which makes it perfect for frequent vapers.
200W max wattage
08ohm to 3ohm resistance range
Dual 18650 batteries
Easy top-fill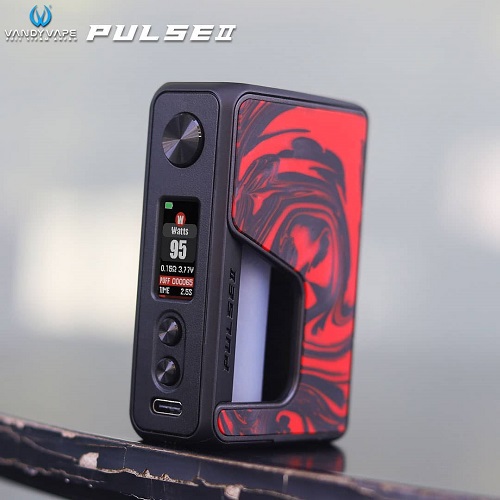 Pulse V2 from Vandy vape is one of the best regulated squonker mods out there. It can be configured using a Smartphone app named Vandy. It has a bottom fill feature and 2x squeeze bottles with each 7ml capacity. In addition, it has a full-color screen that displays the key stats.
5W to 95W wattage range
Single 18650/20700/21700 battery compatible
Waterproof Chipset
Temperature control, VW, TCR, and Bypass modes.
Irrespective of your vaping style, it is advisable to pick a regulated squonker if you are a beginner. On the other hand, experienced vapers shall always choose an unregulated squonker mod depending on their needs. However, it is crucial to clean and maintain your devices to make the most of your squonk mod.
Check our products page to browse some excellent squonker mods. Please contact us if you have any specific needs or queries.